About Us
Swan and Forest Surgeries
Providing medical services to over 12,500 patients in Bury St Edmunds and 7500 in Brandon, the doctors, medical staff and support staff work from the purpose-built, well-maintained surgeries to support the healthcare needs of their patients.
Professional and friendly staff will make you feel welcome and put you at your ease.
Swan Surgery is a training practice and has GP registrars and junior doctors from West Suffolk Hospital.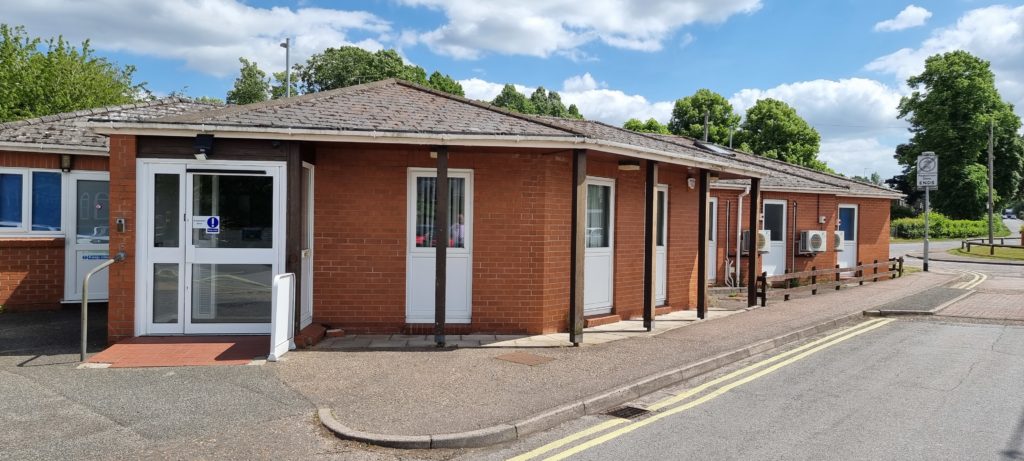 Why join us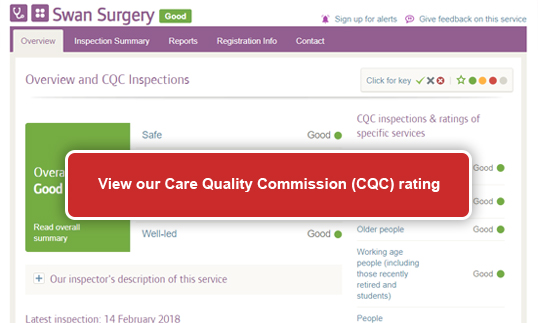 Accessibility makes the surgeries popular. Swan Surgery is close to the centre of Bury St Edmunds and has its own parking. Forest Surgery has a free public car park in front of the surgery.
To fit with a modern lifestyle our communications technology makes contacting us as convenient as possible.
Our extended opening hours give you more opportunity to see a doctor or nurse around your other commitments.
Prescriptions can be ordered via telephone, online or in the surgeries and are processed within 48 hours.
Urgent medical conditions can be seen within 24 hours by a Doctor, Physician Associate, Paramedic, Nurse Practitioner, Clinical Pharmacist, Practice Nurse or Health Care Assistant.
We have a Blood Pressure machine in the waiting for you to record your measurements prior to seeing the clinician. If you need help using this equipment please let a member of staff know.
Latest information
COVID-19 Vaccination for Eligible Adults
We have been offering appointments for a Covid Vaccination to our registered patients since early January 2021. If you have not had your 1st, 2nd or Booster dose please contact us so we can arrange your vaccination
This vaccination will be free of charge
Due a vaccination campaign we will be inviting patients via SMS (Text message). This will contain a link to an online booking system and is NOT a scam. Please choose a suitable time and book your appointment. Any problems please call the Surgery and they will be able to book the appointment on your behalf. If you have your appointment booked elsewhere please link the link and 'decline' so we will not contact you further.
Please read the detailed guidance at: www.nhs.uk/covidvaccination
You may also find this Frequently Asked Questions section helpful: https://eput.nhs.uk/news-events/coronavirus/coronavirus-vaccine/
During the vaccination delivery, we will maintain the range of measures we have in place to reduce the risk of contracting COVID-19. Staff involved in administering the vaccine will be wearing personal protective equipment and will adhere to all infection prevention control measures.
The Suffolk and North East Essex ICS has a website which aims to offer residents a single, comprehensive and accurate source of information about Covid-19 and vaccinations.
Visit the website here – www.sneevaccine.org.uk
The website will be updated regularly and contain the very latest information on the ongoing vaccination programme in order to give people clarity on this major situation including: Most up-to-date information on who is eligible to receive the vaccine
Latest details of locations of vaccination centres
Updates on progress of the local vaccination programme
Accurate information on efficacy and safety of the vaccines
A Q&A section covering the most commonly asked questions
Interviews with people who have received the vaccine and staff who are delivering the programme
Registration
Registering with us is quick and easy.
Check you live in the practice area for the surgery you wish to register with and either complete the registration forms or drop into the surgery and speak to any receptionist on the front desk.
We require a form of identification upon registration.